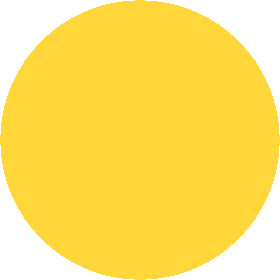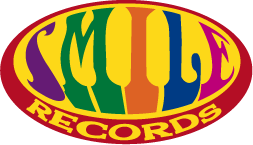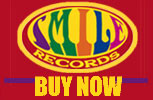 Fronted by singer/songwriter/guitarist Joe Hutchinson, his band HUTCH has guest-starred members of label acts Mini Bar, Imperial Drag, and the Young Dubliners.  Inching closer to a record deal, Joe finally found the commitment needed to take the band to a national level as drummer Thom Sullivan (The Exies) climbed aboard with his explosive beats and former bandmate and bassist Glenn Hays (The Hutchinsons) stepped back into the limelight.

"Like John Lennon beating up Noel Gallagher,  and Elliott Smith coming to pull him off.  HUTCH knows how to write the perfect pop song and deliver it with style, wit, and sincerity.  The coolest artists to emerge since BECK."UNIVERSITY TIMES (C.S.U.L.A.)

Recently signed to power pop label Smile Records / Image Entertainment, HUTCH have played with acts as varied as The Smithereens, Elliott Smith, and The Proclaimers, and were asked to represent Los Angeles on the Food Network's "Food Nation" show with celebrity chef Bobby Flay.

Originally from Elizabeth, New Jersey, Joe is a descendant of his once controversial ancestors, The Hutchinson Family Singers, whom were famous during the mid 19th century for singing out against slavery, and supporting other humanitarian efforts, including women's rights.

With HUTCH, Joe is committed to continuing the work of his ancestors, and hopes to deliver an honest, positive message that will remain relevant for years to come.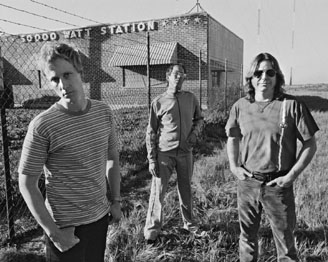 PERFORMANCE DATES

06/04/2002

Venue Cal Poly POMONA

Location POMONA California

06/08/2002

Venue BORDERS BOOKS

Location Glendale California

06/15/2002 -

Venue BORDERS BOOKS

Location Puente Hills California

06/19/2002 -

Venue THE DERBY

Location Silverlake California

06/20/2002 -

Venue HIGHLAND GROUNDS

Location Hollywood California

06/25/2002 - Circle Of Songs

Venue KNITTING FACTORY

Location Hollywood California

08/02/2002- IPO

Knitting Factory

Hollywood, CA

09/14/2002 -

Venue WHITTIER NARROWS

Location El Monte California

10/02/2002 -

Venue CAL STATE LONG BEACH

Location Long Beach California

BILLBOARD MAGAZINE SAYS:

"Hutchinson's guitar style owes a debt to THE WHO's

PETE TOWNSHEND and his aspirations are apparent in his

list of influences: THE BEATLES, ROLLING STONES,

KINKS, CREEDENCE CLEARWATER REVIVAL... As a writer he

shows a keen melodic awareness, evidenced in such

standout album tracks as the title cut TURN IT AROUND,

SO SPACED OUT, THE BEAST WITHIN, and ALL THE MONEY IN

THE WORLD, all of which are lofted by the band's

knockout power trio attack."

--BILLBOARD